How Do I Choose a Car Accident Lawyer?
June 8, 2023
By admin
If you have been injured in a crash, you deserve legal counsel who will fight for you. But how do you choose a car accident lawyer? It's easy to become overwhelmed by the options in your area. However, by asking the right questions and looking for the right credentials, you can find an attorney who is right for you.
Before you hire an attorney, meet with them in person or by zoom during a free consultation. It is your chance to ask questions and to ensure that they understand the fact patterns of your case. Reach out to Rhine Law Firm to schedule a free consultation with a Wilmington car accident attorney.
Why do I need a lawyer?
You are not obligated to hire an attorney to handle your car accident case. You have the right to pursue legal action on your own. However, a lawyer can help your case in many ways. For example, they will ensure you avoid common pitfalls that can upend your case, like filing your case on time and complying with the statute of limitations.
The assistance of an attorney is beneficial if your case goes to trial. There are complex rules of evidence that are best left to professionals. An attorney also serves as your advocate. When you handle your case, you are responsible for dealing with insurance companies and other attorneys. Your legal counsel is best equipped to handle these negotiations.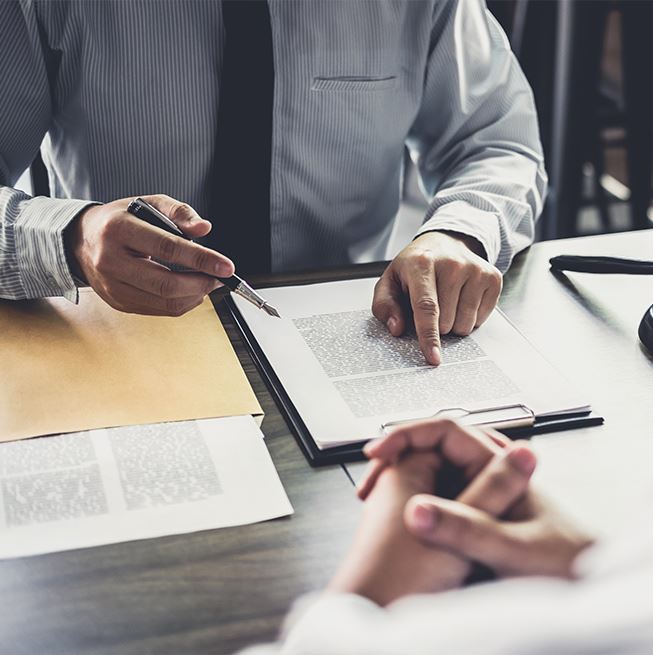 What credentials should I look for when choosing an auto accident attorney?
In North Carolina, the state bar recognizes certain lawyers as "specialists." This distinction means they apply to be considered a specialist in their chosen area of the law. There are requirements that go into achieving this, such as special training, experience, and knowledge which will guarantee that it is a  meaningful and reliable credential. In addition to hiring a specialist, there are other factors to consider when hiring an injury attorney.
Things to look for when choosing a car accident lawyer
First of all, your attorney will have a tremendous impact on your case. Your choice of legal counsel is usually the difference between securing fair compensation and walking away with nothing. Therefore, it's important to look at the following:
Experience. You deserve an experienced attorney that understands car accident cases. But, of course, not all experience is equal. It is vital that you seek legal counsel who focuses their practice on handling car accident cases with facts similar to yours.
Litigator. It is never in your best interest to hire an attorney who is afraid of litigation. While most of these cases ultimately settle, it is crucial that you have an attorney who will take a case to trial when it is in your best interest. An aggressive trial approach is more likely to result in a fair settlement offer.
Familiarity with insurers. Much of handling a car accident case is dealing with insurance companies. The more experience your attorney has with negotiating with insurance companies, the better.
Communicator. Your attorney should be communicative and always willing to keep you updated on your case.
Reach out to an attorney about your case
If you've been hurt in an accident in North Carolina, the best way to protect your claim for compensation is by hiring a Wilmington personal injury attorney. Working with our team of hard-working and dedicated lawyers can ensure that your rights are protected, and your case is pursued aggressively. Further, you deserve an attorney that understands how to win tough cases. The team at the Rhine Law Firm, P.C. has a substantial record of success in advocating for the injured. Reach out for a free consultation today to get started.
Categories
https://www.carolinaaccidentattorneys.com/wp-content/uploads/2021/12/Rhine-Law-Logo.png
0
0
admin
https://www.carolinaaccidentattorneys.com/wp-content/uploads/2021/12/Rhine-Law-Logo.png
admin
2023-06-08 13:59:47
2023-07-20 20:34:14
How Do I Choose a Car Accident Lawyer?