Wilmington Auto Product Liability Lawyer
Wading Through Auto Product Liability
Purchasing a new vehicle is a very exciting time, and it's an experience people often like to think back on fondly. But when the vehicle is found to be defective, it can turn that good experience into one of the worst headaches the new car owner has ever had. Suddenly, the new car that was meant to fix the problems of vehicle repair costs is always in the shop; or the new vehicle that was supposed to take you to your new job now can't be relied on because it's being worked on all the time. These are just some of the problems that can come with defective automobiles. In the worst of cases, people can be seriously injured in car accidents caused by defective vehicles.
The Difference Between Lemon Law and Auto Product Liability Cases
When most people think of the law regarding automobiles, they often think of lemon law. While it's true that lemon law is a type of auto product liability case, not all auto product liability fit into the description of lemon law.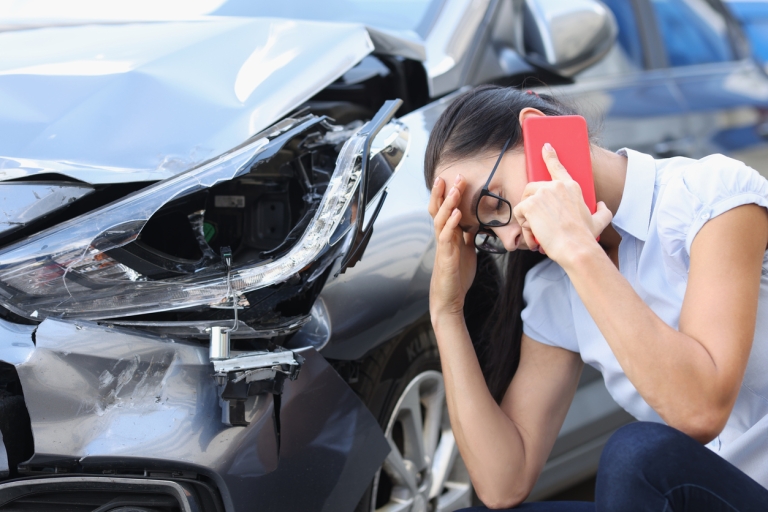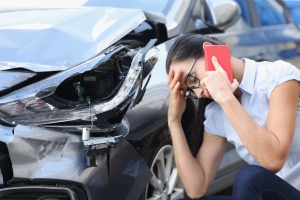 According to the North Carolina New Motor Vehicles Warranties Act, those that have purchased a new vehicle, and that vehicle has been found to have serious defects that could not be repaired in a "reasonable number of attempts", can file a case under the protection of lemon law in North Carolina. Those attempts must have occurred within the first 24 months or 24,000 miles; and the vehicle must still be fully under warranty. In these cases, the new car owner can receive compensation for "failure to repair". This is defined as the difference in the value of the car as is, and the value the car would have if it was fully repaired; or the cost of the repairs. Of course, if the car cannot be repaired, compensation in the amount of a full refund will be requested and often, awarded.
In some cases, the manufacturer may become aware of defects in their vehicles before consumers do. When that's the case, they may issue a recall, asking buyers to bring their vehicles back to the dealership for repair free of charge. When this happens within the first 24 months or 24,000 miles of ownership, these cases may also be covered under North Carolina lemon law.
However, there are instances in which an automobile or vehicle can be defective and not be covered under lemon law. This is simply when an SUV rolls over, a vehicle is found to have a low "crash-worthiness" score, or there is some other defect that renders the vehicle unsafe for its intended use. These defects can include both design flaws and manufacturing defects and can have traumatic consequences. Most times, the defect will present itself when the vehicle is on the road, and it could end up placing the life of the driver and all other passengers in danger.
When this occurs, the auto product liability case doesn't fall under lemon law but product liability law. In North Carolina, individuals must file an auto product liability lawsuit with a car accident lawyer within 3 years of the date of injury or 2 years from the date of death, but in no event more than 12 years after the initial purchase of the automobile.
How to Claim Compensation in Auto Product Liability Cases
If you've been injured by an automobile defect, including defective truck equipment, you might be eligible to receive compensation for any injuries caused by the defective vehicle. However, these cases can be very difficult to prove, especially when facing some of the biggest car companies and manufacturers in court, and their lawyers.
That's where an experienced Wilmington auto product liability attorney, such as those here at Rhine Law Firm, P.C., can help. After an initial consultation (something we're proud to offer free of charge), we'll determine with you what type of defect is present.
Design flaws are flaws with the design of the vehicle, before it was ever even built, and this could mean that the design and/or engineering company should be held liable.
Manufacturing flaws on the other hand, the most common type of automotive defect, are those made during the actual manufacturing process, or when the car is being built. When this is the case, the car manufacturer may be held responsible.
"Joel Rhine and his staff did everything possible to help us in a very dark period of our lives."
"I couldn't have asked for a better firm to handle my injury claim. If you do not have confidence with your attorney, you need to contact Rhine Law Firm immediately."
"Rhine Law Firm went out of their way to make sure that my mother-in-law obtains everything she is entitled to in an injury case."
"It was a long, arduous process and we cannot thank Joel and the rest of the team at Rhine Law Firm enough."
"Joel will make sure you are well taken care of. He will fight for you and what you deserve and go to all measures to make sure you get it."
If you or a loved one has purchased a lemon, or have been injured by a defective vehicle, call the professional and experienced Wilmington product liability lawyers of Rhine Law Firm, P.C. at (910) 772-9960. We'll provide you with a free initial consultation, and then fight hard for your consumer rights.
Contact our Firm
Schedule Your Free Initial Consultation