Intro to Motor Vehicle Accidents in North Carolina
March 13, 2018
By Rhine Law Firm, P.C.
According to the North Carolina Department of Transportation, traffic accidents increased in 2016 by 6.3%, and the number of fatalities rose by 4.4%. There were a total of 1,441 people killed and 130,137 people injured. Of the drivers in wrecks, 6.6% were out-of-state drivers. Over 70% of all wrecks occurred between 7 p.m. and 7 a.m., and over 30% involved a motorist who was speeding.
Those are the facts. Now, what can you do after a wreck to pay your bills?
North Carolina has a tort system of vehicle liability, meaning the "at-fault" driver is required to provide restitution for medical care, vehicle repairs, and other costs that were the result of the wreck. Claims that deal with damaged vehicles are separate from personal injury claims and are usually handled promptly by the at-fault driver's insurance company. Unfortunately, the at-fault driver's insurance company does not pay for medical care as you receive it but compensates you for your medical bills and other losses only after you settle or successfully litigate your personal injury claim.
North Carolina adheres to the concept of pure contributory negligence in liability claims or lawsuits. This means that if you contributed at all to the wreck—if you were 1% at fault—you are unable to collect any damages from the other motorist. That's why you should speak to an attorney immediately after a wreck to determine if you have a case.
Insurance Requirements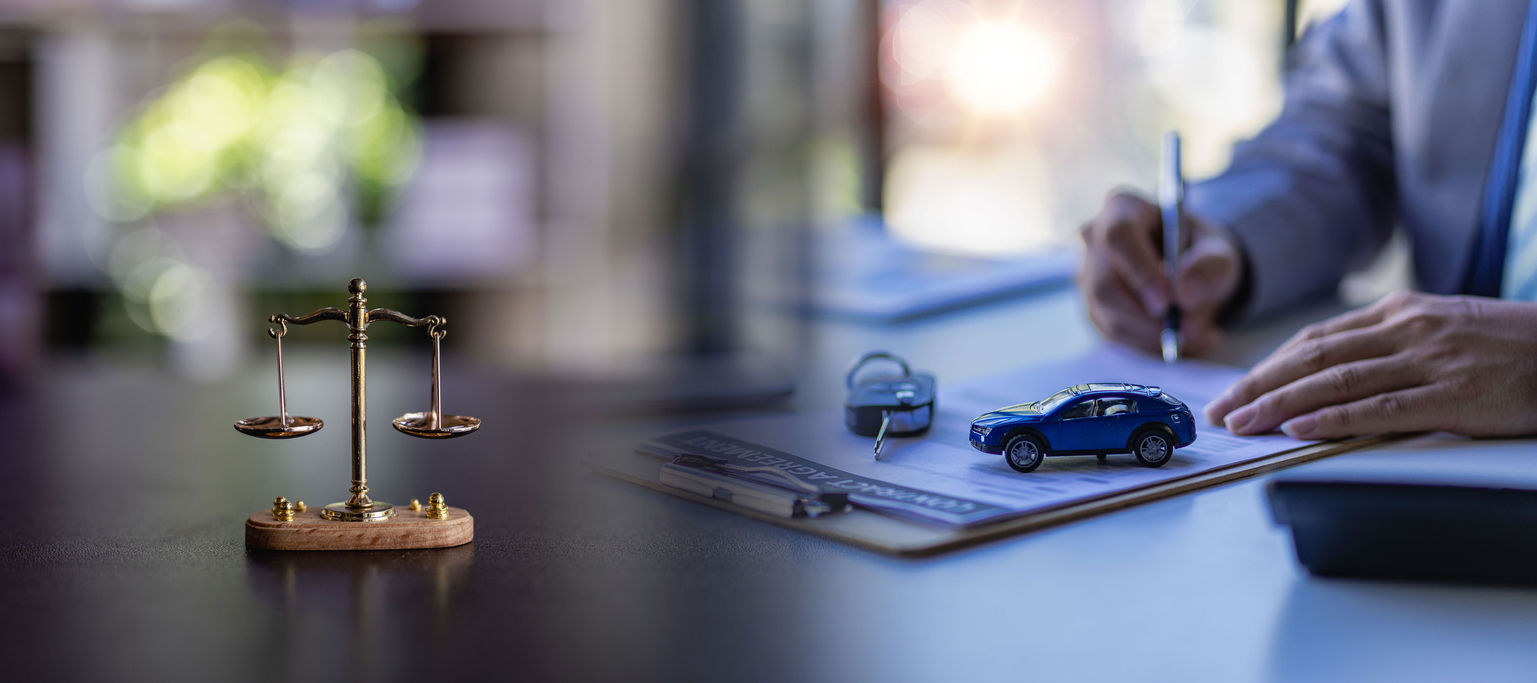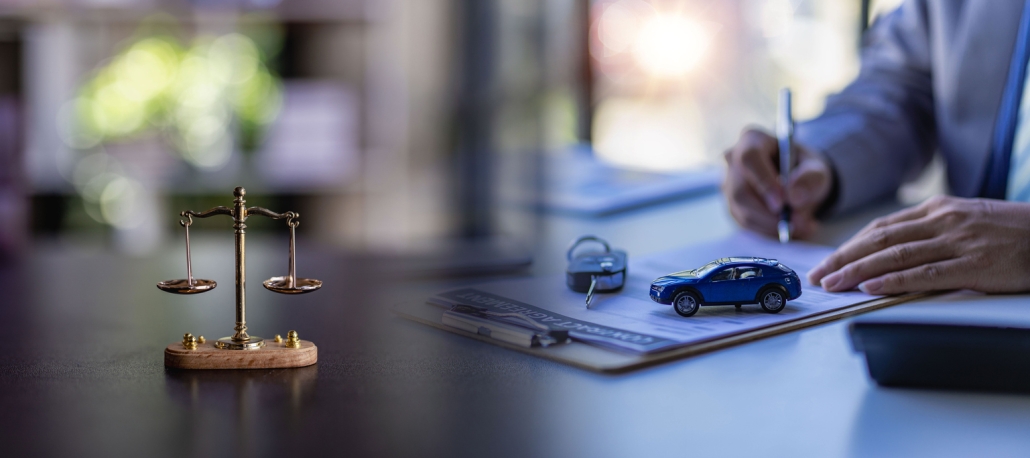 North Carolina requires all motorists to maintain automobile liability insurance coverage. The minimum required levels are $30,000 for bodily injury coverage per person, $60,000 for bodily injury per accident, and $25,000 for damage to property (vehicle, items inside the vehicle, etc.). In addition, drivers must also maintain uninsured motorist coverage, in the event that they are involved in a wreck with a driver who does not have insurance. Some drivers also opt to purchase underinsured motorist coverage.
Collision coverage is an additional option for damage that occurs to your vehicle from a crash, and comprehensive coverage covers costs if your vehicle is stolen, vandalized, or damaged in a non-collision (for example, by hail).
Personal Injury Damages After a Wreck
Depending on the wreck, a victim may ask for many types of damages. These are generally classified as economic, non-economic, and punitive damages. A personal injury lawyer will be able to clearly outline the specific damages that may pertain to your individual case.
Here are some economic and non-economic damages plaintiffs usually ask for:
Medical expenses: These economic damages cover the costs associated with physical recovery, including doctors' bills, prescription costs, treatment, rehabilitation, medical devices, equipment, and more. Often, reasonable damages for future medical expenses must be calculated.
Lost wages: These are economic damages that account for wages that an injured person lost due to the injury. If the injured person has been disabled or is unable to work in the same previous capacity, future lost wages should be included.
Disfigurement or deformity: Non-economic damages may be recoverable for injuries that result in scars, lasting defects, or disabilities.
Pain and suffering: Past and future pain and suffering, another non-economic damage, is potentially recoverable.
Loss of consortium: This claim belongs to the spouse of a victim and may include non-economic damages for the spouse's losses of companionship, affection, etc., due to the victim's injuries.
Vehicle damage: May include costs for repair or replacement of a vehicle and potential costs for a rental vehicle in the interim.
Funeral and burial costs may apply in cases of death.
In certain rare scenarios, a victim may be able to recover punitive damages as a result of an automobile collision. These apply when the at-fault driver demonstrated willful or wanton conduct, fraud, or malice: intentional crime, a conscious disregard for the safety of others, or fraudulent intent. Punitive damages serve as a deterrent and a punishment. The amounts are limited in North Carolina to three times the amount of awarded damages, or a maximum of $250,000, unless the punitive damages are based on the at-fault driver driving while impaired, in which case there is no cap.
Statute of Limitations
In cases of personal injury, the plaintiff has a period of three years following the wreck to bring a civil claim. If the injured party died, the survivors, such as a spouse, have two years from the date of death to bring a claim of wrongful death.
Why a Personal Injury Attorney Is Important
If you are involved in a wreck and suffer moderate to severe injuries, you should consult with a North Carolina car accident lawyer. The insurance companies involved will have attorneys protecting their interests. To avoid being at a disadvantage, you should secure an experienced injury attorney to handle negotiations and other complex and stressful parts of the process on your behalf. For a consultation with Rhine Law Firm, P.C., please call (910) 772-9960.
Categories
https://www.carolinaaccidentattorneys.com/wp-content/uploads/2021/12/bmw-918408_1920.jpg
1280
1920
Rhine Law Firm, P.C.
https://www.carolinaaccidentattorneys.com/wp-content/uploads/2021/12/Rhine-Law-Logo.png
Rhine Law Firm, P.C.
2018-03-13 17:25:00
2023-07-25 21:30:47
Intro to Motor Vehicle Accidents in North Carolina