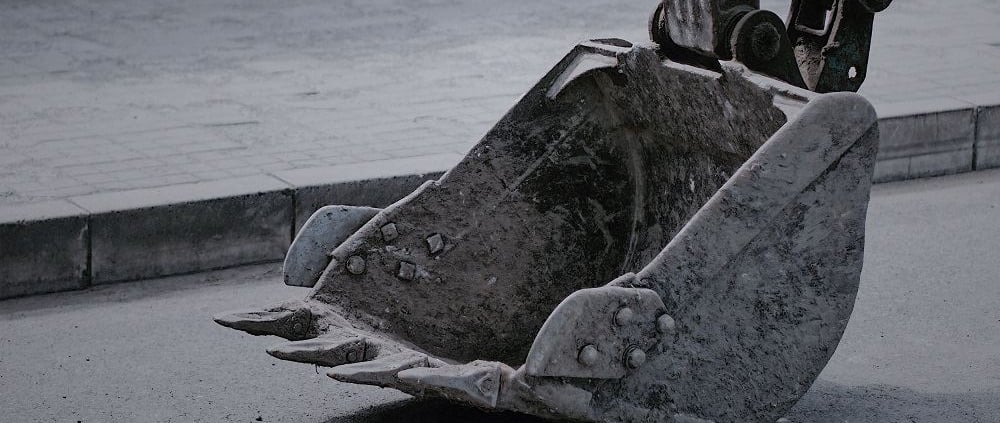 Crush Injuries All Too Possible on Construction Sites
August 27, 2019
By Rhine Law Firm, P.C.
The Occupational Safety and Health Administration (OSHA) has repeatedly noted that four types of accidents claim the most lives on American construction sites. However, these accidents are also a danger in manufacturing, warehouse work, and landscaping, as a recent NC news story shows.
Today, the Rhine Law Firm, P.C., wants to address crush and caught-in/between injuries. However, if you suffered any injury on a construction site at all, we strongly recommend you speak to us at once. Call (910) 772-9960 and talk to a top Wilmington construction accident lawyer.
Crush Injury Claims Life of NC Student
On June 24th, a Greensboro College student was working his summer job for a landscaping company in Chapel Hill. He was loading debris onto a trailer, standing between the truck and the trailer. Without checking, the driver of the truck pulled forward. The young man's leg and pelvis were crushed, and though he was rushed to UNC-Chapel Hill, he died on the operating table.
After this tragic accident, the North Carolina Department of Labor (NCDOL) looked at the landscaping company's training records and interviewed employees. They are still evaluating whether or not the company will be given citations.
The victim was heading into his senior year, majoring in theatre and acting. Our sympathies go out to his family. (CBS 17)
How Many Workers Are "Caught In/Between"?
In 2017, a total of 5,147 people died on the job in the United States. That's about 100 a week or 14 a day. The Bureau of Labor Services (BLS) also recorded that 20.7% of the private industry deaths were in the construction industry – this means one in every five workers killed on the job was a construction worker.
The following "Fatal Four" accidents were responsible for around 60% of these construction-related deaths:
Falls (39.2%)
Struck by an object (8.2%)
Electrocutions (7.3%)
Caught-in/between (5.1%)
Construction-site falls are a well-known danger, so we're going to examine the danger of being caught-in/between. This category includes being trapped or compressed by equipment or between objects, or stuck, caught, or crushed when a building, structure, equipment, or material collapses. These accidents killed 50 construction workers in 2017. It may not sound like a lot when compared with the 971 fall deaths, but each person killed had a family and future. Someone else's negligence took it away from them.
How Employers Can Prevent These Construction Accidents
OSHA sets down regulations and guidelines for contractors, construction/building companies, site owners and supervisors, and laborers. Here are just two sets of standards that, if followed, could prevent crush-related injuries and deaths:
Standard 147 (control of hazardous energy): Also known as lockout/tagout procedures, this standard covers how to maintain and service construction and agricultural equipment and machinery. It establishes how these machines must be disengaged and de-powered, with proper labeling and notations, prior to having anyone service them or begin work around them. For example, a woodchipper that is jammed should be completely shut down before it is cleared, and workers in the area should be warned about what is going on. If someone hits the switch before the job is done, a worker near the blades can be horrifically injured.
Standard 178 (powered trucks): Whether you intend to design, perform maintenance on, or use a motor-powered vehicle for work, OSHA has safety requirements related to which environments they can work in, what substances they can transport, and how the operators must be trained. This section covers fork trucks, tractors, platform lift trucks, motorized hand trucks, and other specialized industrial trucks with the exception of farm vehicles. Trainees may operate a powered industrial truck only under the direct supervision of trained operators and may not do so in any way that "endangers the trainee and other employees." Learning to look for pedestrians or have spotters in your blind spot to guide you is a vital part of the training, and when it is neglected, accidents like the one in Chapel Hill are all too easy.
Standard 1926.650 (Excavations): Cave-ins during trench excavations are one of the most dangerous – and most preventable – hazards on construction sites. An excavation, as defined by OSHA, is "any man-made cut, cavity, trench, or depression in the earth's surface formed by earth removal." Alternatively, a trench is defined as "a narrow underground excavation that is deeper than it is wide, and is no wider than 15 feet (4.5 meters)." Trench collapses cause dozens of fatalities and hundreds of injuries each year. OSHA lays out safety requirements and standards for the construction of excavations and trenches and for the management of workers operating around and within them.
After a construction-related injury to you or a loved one, don't hesitate to speak to a lawyer about your options.
Attorney Christopher Barbour is a licensed general contractor in North Carolina and an authorized OSHA trainer. In the past, he has worked as a forensic consultant on complex construction cases. No matter what went wrong at your job site, the team at Rhine Law Firm, P.C., can investigate and find out if you are owed more than mere workers' compensation. We can help you hold third parties responsible for your additional costs, and we can also assist with workers' comp claims and appeals.
Call (910) 772-9960 or complete an online form to schedule your consultation today!
Categories
https://www.carolinaaccidentattorneys.com/wp-content/uploads/2021/12/kuan-fang-FyjVyeQ3bk4-unsplash.jpg
628
1000
Rhine Law Firm, P.C.
https://www.carolinaaccidentattorneys.com/wp-content/uploads/2021/12/Rhine-Law-Logo.png
Rhine Law Firm, P.C.
2019-08-27 20:23:00
2023-03-02 17:28:00
Crush Injuries All Too Possible on Construction Sites