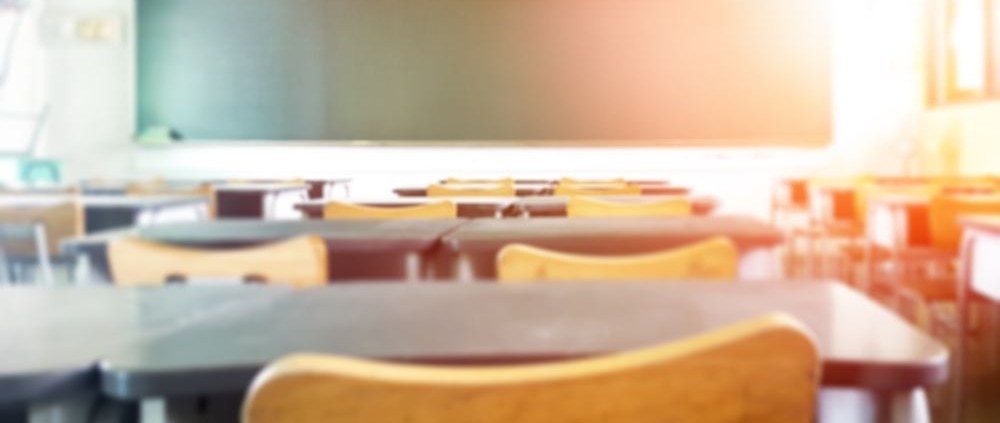 Lawyers Fighting Guilford County Schools Over Allegations Of Sexual Assaults
June 2, 2020
By Rhine Law Firm, P.C.
Greensboro, NC – The law firms pursuing the class action lawsuit against Guilford County Schools over allegations that Dudley High School's administrators knew or should have known about coach and teacher's assistant Christopher Holland's inappropriate and illegal relationships with students and did nothing have now expanded their investigation into the arrests of other teachers within the district – five of whom have been arrested just within the past year.
The investigation broadened last week with the arrest of former Page High School teacher Matthew Jonathan Rickard, 37, of Greensboro, who is charged with three counts of sex acts with a student going back as far as 2015. He is being held under a $75,000 bond.
The other teachers now covered by the scope of the lawyers' investigation are:
Carly Shea Smith, a Northern Guilford Middle School teacher accused of statutory rape of a child, among other charges, who was arrested on December 16, 2019. Arrest warrants revealed that her victim was younger than 15 at the time and that the offenses occurred between December 1, 2018 and May 23, 2019. Her original bond was set at $30,000. Her last scheduled court appearance was this morning.
Daniel Webster Smith Jr., a Ben L. Smith High School teacher charged with sex offense with a student and second-degree rape. According to news reporting, he was arrested on November 25, 2019 and his bail was initially set at $110,000 but was subsequently raised to $2.5 million.
Dustin Graham Branch, an Eastern Guilford math teacher, who was arrested in Mebane, NC on June 5, 2015, and charged with several sex offenses involving a student who was 17 at the time. His secured bond was originally set at $5,000. In 2016, he was convicted on a felony count of indecent liberties with a student.
James Brandon Mullis, 36, of High Point, and a Southwest Guilford coach, was charged with indecent liberties with a student and attempted third-degree sexual exploitation of a minor in July 2019. Those charges relate to his conduct while he was employed by North Davidson and prior to being hired by Guilford County Schools. His original bond was set at $55,000. His case is currently pending.
"Even more appalling is the fact that three other Guilford County teachers, David Frank Pace, David Brian Seus and Kevin Devahl Samuel, were charged in a child sex sting operation in July of 2008. One would think the arrests of not one, but three teachers, would be concerning to Guilford County Schools, who should have conducted its own investigation and worked to make sure it strengthen its hiring procedures and supervision," says Joel R. Rhine of the Rhine Law Firm, P.C., one of the attorneys handling the Holland case. Of the three, Pace is currently incarcerated at the Caswell Correctional Center.
In the 2019 Daniel Smith case, Guilford County's public relations staff issued a statement saying "When a child's trust is violated by an educator, it's a serious matter. These allegations are disturbing, and we are deeply concerned for all those involved, particularly our former student and the student's family."
"We agree 110% with that statement. This is a very serious matter. And, we also believe that our local school boards must provide more than lip service. They must ensure that they have the structures, the reporting mechanisms and sufficient complaint processes to prevent pedophiles from ever entering our schools," adds Rhine.
"And, as in the case of Holland, when they are in possession of complaints alleging inappropriate relationships, they have an affirmative obligation to investigate and take action," he says.
Other notable cases involving teacher-on-student sex crimes in Guilford County include:
Leanne Elizabeth Macklin, who was charged and convicted in 2009 on five felony counts of sex offenses with a student at Grimsley High in Greensboro. Following her sentencing, she was released and is currently living out of state.
That preceded another case in which yet another Grimsley teacher took an Alford plea in 2018 on a felony indecent liberties charge involving a student in 2018.
And, another Guilford County Schools teacher left the school district to teach in Davidson County, where she was charged and convicted of sex crimes with a student, taking an Alford plea on two counts of sex offenses with that student.
As a result of filing their complaint against the Board of Education and Holland, Rhine and his team have learned of numerous accounts concerning other disturbing conduct, including allegations of a physical assault by Holland on a special needs male student. After learning of the incident, the boy's mother approached administrators about the assault and injury, but the administrators did nothing.
"On behalf of our clients and the Guilford community, we are bound to conduct our own investigation into these other cases. We need to speak to witnesses who have knowledge of the facts in not just the Holland case, but all of the others," says Jim Lea, of The Lea Schultz Law Firm, P.C.
"We are engaged in the fight to stop this," adds Lea's partner, Ryan Schultz. "There is absolutely no excuse, no justification, no exception as to why this particular school district continues to be plagued with these problems."
—
The Rhine Law Firm, P.C. is a Wilmington, NC litigation firm with a national practice. The firm routinely represents clients in complex litigation including class actions, institutional sex abuse, multi-party litigation, construction defect litigation and personal injury and wrongful death cases.
The Lea/Schultz Law Firm, P.C is a litigation-based law firm also located in Wilmington. Lea/Schultz has been featured in U.S News and World Reports, Best Lawyers in America and Super Lawyers. Lea/Schultz have been interviewed by local and national news outlets, and both Jim Lea and Ryan Schultz have spoken at numerous events and symposiums.
In July of 2019, the firms teamed up to file a class action lawsuit against the New Hanover County school board on behalf of some 10 victims of the former teacher Michael E. Kelly. Kelly was convicted in June 2019 of some 59 felony counts arising out of a 20+-year history of sexual assaults and exploitation of young male students at Isaac Bear Early College High School and Laney High School, both in Wilmington.
In April of this year, the firms filed another lawsuit against New Hanover County Schools representing victims of Roland Grise Middle School band teacher, Peter Michael Frank. Heis currently charged with 29 counts of sex crimes and is currently awaiting trial while in custody.
Then, in May, the firms filed their current class action lawsuit against the Guilford County Board of Education relating to the criminal charges filed against Christopher Holland. The defendants have yet to put in an answer in that case, though one is expected within the next month or so.
If individuals have information on these cases, we encourage them to contact us at (910) 772-9960.
There are resources available to those who have been affected by sexual assault, including:
National Sexual Assault Hotline, tel.: 1-800-656-HOPE (4673). This group connects victims of sexual assaults to sexual assault service providers in their community.
National Suicide Prevention Lifeline, tel. : 1-800-273-8255. This group provides 24/7, free and confidential support for people in distress, prevention and crisis resources.
Categories
https://www.carolinaaccidentattorneys.com/wp-content/uploads/2021/12/shutterstock_666030916.jpg
563
1000
Rhine Law Firm, P.C.
https://www.carolinaaccidentattorneys.com/wp-content/uploads/2021/12/Rhine-Law-Logo.png
Rhine Law Firm, P.C.
2020-06-02 18:40:00
2023-03-02 16:46:51
Lawyers Fighting Guilford County Schools Over Allegations Of Sexual Assaults