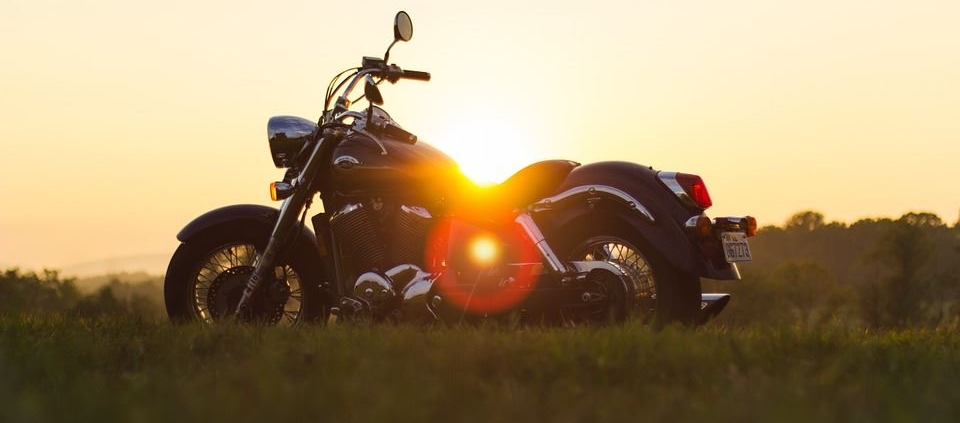 Your Motorcycle Safety Guide for Summer
June 17, 2018
By Rhine Law Firm, P.C.
Summer is approaching fast, and that means more motorcyclists will be joining the highways, like NC 74, 17, and 117. Sunny days and warmer weather create the perfect opportunity for leisure rides on North Carolina's coastal roads.
But, it is important to stay safe and prepare your motorcycle for the upcoming season. Here's what Rhine Law Firm, P.C., recommends from its office in balmy Wilmington:
Make sure "they" see you. Compared to cars, motorcycles have lower profiles, and automobile drivers can easily forget they are sharing the road with bikers. Drivers should remain alert, and bikers must ensure their own safety as much as possible, trying to stay out of drivers' blind spots. Motorcyclists have all rights and privileges to the road as any vehicle, so remember to share the road!
Resist any urge to perform tricks. Wheelies and other tricks are impressive in the movies and on television but are extremely dangerous on normal highways and roadways. Few motorcyclists have the urge to do these things but remember—even when the road is clear—that you shouldn't take a chance. And as always, drive sober.
Stay alert and aware of your surroundings. Avoid weaving in and out of lanes between traffic. Remember to use your blinkers for lane changes, and be vigilant of drivers who may not see you. Drivers need to check their side mirrors and blind spots before every lane change to ensure the safety of bikers, but they don't always do this. Alert motorcyclists are safer motorcyclists.
Remember, visibility decreases at night. Safety experts recommend that motorcyclists wear helmets and clothing with reflective surfaces. Motorcycles have less surface area than cars for lights and safety strips, so it is important for bikers to include additional safety gear when riding. The more visible a rider is during the night time or daytime, the better.
Wear motorcycle safety gear. If a biker does get into a collision, the only thing between his body and the impact is his safety gear. Thick, resistant materials such as leather or denim must be worn with DOT-approved helmets. Footwear should be sturdy and cover the ankles. Gloves are also recommended for better grip and control, as well as hand protection. The National Highway Traffic Safety Administration estimated that helmets saved over 1,700 motorcyclists' lives in 2015. The same year, 4,976 motorcyclists and passengers died in crashes, and nonfatal injuries totaled to 88,000.
Motorcyclists know how much fun riding is. The open road, higher speeds, and maneuverability offer a novel experience compared to driving a car. These exciting factors, however, do present challenges to bikers' safety. According to recent studies, motorcyclists are 27 times as likely as automobile occupants to die, and six times as likely to become injured, in a traffic crash.
Safe riding requires coordination, proper judgment, and balance. A motorcyclist who understands the challenges of visibility, size and riding practices will be most prepared to respond to these safety challenges.
Motorcycle Safety Basics
When learning to ride a motorcycle for the first time, or learning how to handle a new bike, it's important to remember that bikes vary in how they handle and respond to controls. Take the necessary time to get to know your bike and master its controls in a safe and controlled area. Once a biker becomes confident with his bike, it can be introduced to traffic-filled roads. Remember to plan ahead and know how to handle the unexpected swerve, pothole, or road debris you may encounter while riding.
Motorcyclists must also make sure the tread depth, hand brakes, foot brakes, headlights, signal blinkers, and fluid levels are in working order. Double-check cargo to ensure it is properly secured and balanced on the bike. Remember to adjust the tire pressure to balance the added weight.
Added passengers are to mount the bike after the engine has started and sits as close to the driver as possible with both feet secured on the footrests. The legs must be placed to avoid touching or blocking the muffler. Remind passengers to securely hold onto the belt or waist of the motorcyclist.
Helmet Safety
An easy indication of federal safety compliance for a helmet is the DOT symbol on the back of the helmet. Certified helmets have a permanent label inside that identifies the manufacturer. These helmets weigh approximately three pounds, have sturdy chin straps, and have a thick polystyrene-foam lining. Most helmets come with plastic face shields that protect the motorcyclist from rain, wind, loose debris, and insects.
According to medical lobbyist Ashely Perkins, "Helmets reduce the risk of head injury by 69%, and the risk of death by 37%."
If you suffer a motorcycle/vehicle accident in the Wilmington area, there is help available. Please contact Rhine Law Firm, P.C., at (910) 772-9960 for a free initial consultation. We have been handling these cases and getting successful results for our clients for over 30 years. You have nothing to fear when Rhine Law Firm, P.C., is on your side.
Categories
https://www.carolinaaccidentattorneys.com/wp-content/uploads/2021/12/motorcycle-933022_960_720.jpg
640
960
Rhine Law Firm, P.C.
https://www.carolinaaccidentattorneys.com/wp-content/uploads/2021/12/Rhine-Law-Logo.png
Rhine Law Firm, P.C.
2018-06-17 17:56:00
2023-01-27 16:32:25
Your Motorcycle Safety Guide for Summer