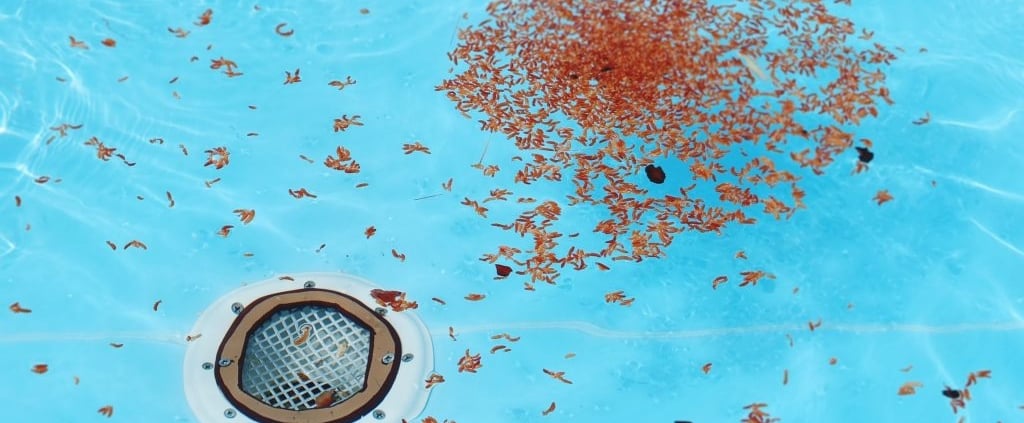 Beware These Pool Drain Dangers
July 31, 2018
By Rhine Law Firm, P.C.
Of the many ways to enjoy summertime in Wilmington, jumping into a pool is one of the most popular. Unfortunately, swimming pools can be a place of real danger. While diving in shallow water can cause swimming pool accidents, there is another cause that does not get the same attention as others.
That danger is swimming pool drains.
Are Pool Drains Dangerous?
Pool drains can be very dangerous. Because they have an immense amount of suction behind them in order to drain the pool and allow the water to be filtered. Because the pressure of the suction can be up to 700 pounds, if a person gets too close to the drain it can impossible to remove them.
Pool drains often have grates, but when the holes on those grates are too large, a person's fingers or toes may get caught in the drain, keeping him stuck to the bottom of the pool. Drowning, near-drowning, and brain damage are a real risk, but not the only ones. In 2007, a six-year-old girl in Minnesota almost had her intestines pulled out by a pool drain. While children may be most at risk for these accidents due to their smaller size, anyone can suffer these tragic consequences.
Preventing Pool Drain Suction
After the tragic death of one child in 2002, the Virginia Graeme Baker Pool and Spa Safety Act was enacted federally to require all public swimming pools to include back-up anti-entrapment systems to prevent the risks of pool drain suction.
In North Carolina specifically, the Rules Governing Public Swimming Pools (15A NCAC 18A.2500) take suction dangers very seriously. Even pools constructed prior to May 1, 1993 (which is close to the time this rule was adopted) are not exempt from the "requirements related to the abatement of suction hazards" and need to be remodeled or retrofitted to comply. Section .2539 spells out exactly what's required of NC public pool owners and operators. Public pools must have anti-entrapment covers/grates on suction outlets. Pools with certain pumping systems must also have at least one-second method of preventing entrapment, such as the ability to disable and reverse the suction flow. Operators of public pools have to inspect the drains daily to make sure they're in good condition. If not, the pool cannot be used until the drain is fixed.
Further, N.C. Department of Health and Human Services must inspect public swimming pools at least once per year during their period of operation. A violation related to suction hazards would warrant immediately shutting down the pool.
Who Is Liable in Pool Drain Suction Accidents?
These pool safety acts only apply to public swimming pools and spas. In addition to rules about suction hazards, there are other measures public swimming pools and spas must follow, such as providing lifeguards or posting that lifeguards are not present and that children must be otherwise supervised. If a pool owner fails to comply with any of these safety rules and someone is injured as a result, the owner will likely be negligent as a matter of law, meaning the injured party would only need to show that the rule was violated and the violation caused the injury.
While private citizens are not bound by the same regulations, they still have a duty to correct or warn of dangerous conditions that they know about or should know about. If a private pool has a pool drain, then it can be argued that the owner should warn guests about the dangers of the pool drain.
In rarer instances, the manufacturer could also be responsible if the drain was defective or it was designed in a dangerous manner.
How a Lawyer Can Help
While seeking compensation may not undo injuries that were sustained, it can help ease some of the financial burdens on the victim's family. These cases are extremely complicated, but an attorney can take care of all the legwork that goes into filing a lawsuit and will work hard to protect the rights of those injured and determine who was ultimately negligent. The attorneys at Rhine Law Firm, P.C., also understand the intricacies of swimming pool laws in North Carolina.
Suction from pool drains has already caused too many deaths and injuries around the country. Those who have been injured have rights, and an attorney can ensure those rights are protected. If you have questions about a swimming pool incident, please call (910) 772-9960 for a free consultation with our legal team.
Additional Information
Categories
https://www.carolinaaccidentattorneys.com/wp-content/uploads/2021/12/victoria-kure-wu-410610-unsplash-1024x768-1.jpg
768
1024
Rhine Law Firm, P.C.
https://www.carolinaaccidentattorneys.com/wp-content/uploads/2021/12/Rhine-Law-Logo.png
Rhine Law Firm, P.C.
2018-07-31 18:01:00
2023-03-02 16:55:12
Beware These Pool Drain Dangers