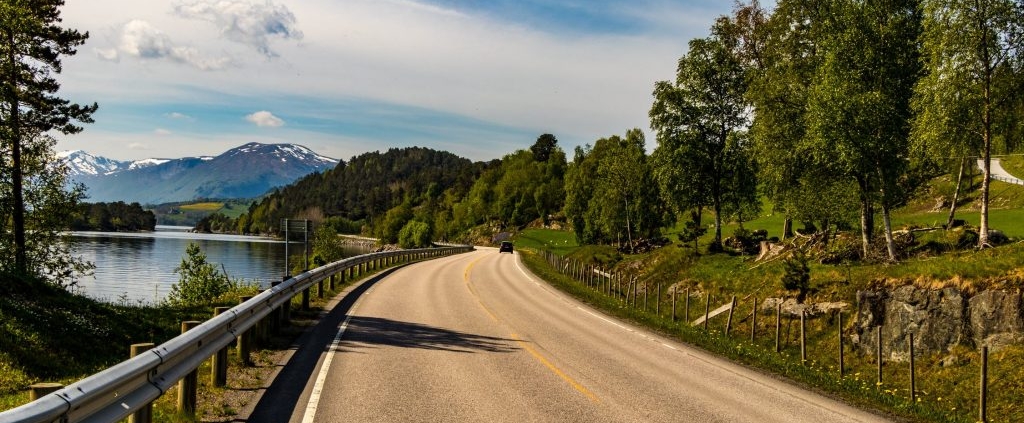 Whistleblower Calls Modified ET Plus Guardrails a "Death Cocktail"
May 24, 2018
By Rhine Law Firm, P.C.
Josh Harman has been in the guardrail installation business for over 30 years, and he's on a crusade. The target of his activism is a controversial guardrail system that has been linked to 40 deaths and hundreds of serious injuries in the U.S.
The guardrail system in question is a modified version of the ET Plus, and there are an estimated 200,000 of them in place at roadsides throughout the country; about 10,000 in North Carolina alone. The part of the system that is said to be flawed is the plate on either end of the guardrail called the "end piece," "end cap," or "end terminal." When a vehicle crashes into the end of a guardrail, the end cap is supposed to cause the rail portion of the guardrail to peel away from the vehicle. But on numerous occasions, the end cap for the ET Plus system has failed, causing the rail to pierce the vehicle like a stiletto, and injure or kill the occupants inside. This is why Josh Harman refers to this particular end piece as the "death cocktail" or "killer head."
History of the ET Plus Guardrail
The ET Plus guardrail system was invented in the year 2000 by engineers at the Texas A&M Transportation Institute (TTI). TTI then entered into a licensing agreement with Texas-based Trinity Industries Incorporated, which would manufacture and sell the guardrail system. The ET Plus was tested and approved by the Federal Highway Administration (FHWA) and put on the market.
In 2005, Trinity Industries reduced the size of a component of the ET Plus end cap in order to lower material costs. However, Trinity didn't resubmit this modified version of the ET Plus guardrail system for testing by the FHWA as required. These cheaper ET Plus systems became the most widely installed guardrails in the country.
In 2012, while inspecting guardrail crash sites, Mr. Harman discovered the change to the end cap that Trinity made in 2005. After doing his own investigation, Harman surmised that the altered end cap was the cause of the guardrail failures. Using this information, he sued Trinity for fraud on behalf of the government under whistleblower provisions of the False Claims Act. Harman won the suit, but the decision was later reversed by a judge.
Modified ET Plus Guardrails Still a Hazard for Motorists and Passengers
While modified ET Plus guardrail systems are no longer being installed in most states, there are still hundreds of thousands of lining roadways across America. Josh Harman is campaigning to get them replaced, but states are balking at the cost of such an endeavor. So for now, the danger of vehicles being impaled by defective guardrails still exists.
In 2014, an Eagle Scout and former Marine from Graham, North Carolina, hit a modified ET Plus guardrail off of Interstate 40 in Hillsborough. The guardrail knifed into the SUV's passenger compartment sheared off his right leg and injured his left leg so badly that it had to be amputated. Now he's learning to walk on prosthetic legs, his life eternally altered. Fortunately, the man secured an attorney, sued Trinity Industries, and won. While his victory won't give him his legs back, the settlement he won will help him cope with his impediments and difficult future, both emotionally and financially.
If a defective guardrail system has caused you injury or the death of a loved one, you deserve to be compensated. Guardrail manufacturers have deep pockets, and they won't hesitate to fight you in court. To get the compensation you and your family deserve, you're going to need a tenacious and experienced personal injury and defective guardrail attorney on your side. Wilmington's Rhine Law Firm, P.C., has been fighting for North Carolina injury victims for nearly three decades, and we will put our unique skillset to work on your claim. Call our car accident attorneys for a free case evaluation.
Categories
https://www.carolinaaccidentattorneys.com/wp-content/uploads/2021/12/pexels-photo-730662-1024x683-1.jpeg
683
1024
Rhine Law Firm, P.C.
https://www.carolinaaccidentattorneys.com/wp-content/uploads/2021/12/Rhine-Law-Logo.png
Rhine Law Firm, P.C.
2018-05-24 17:50:00
2022-04-22 22:48:53
Whistleblower Calls Modified ET Plus Guardrails a "Death Cocktail"