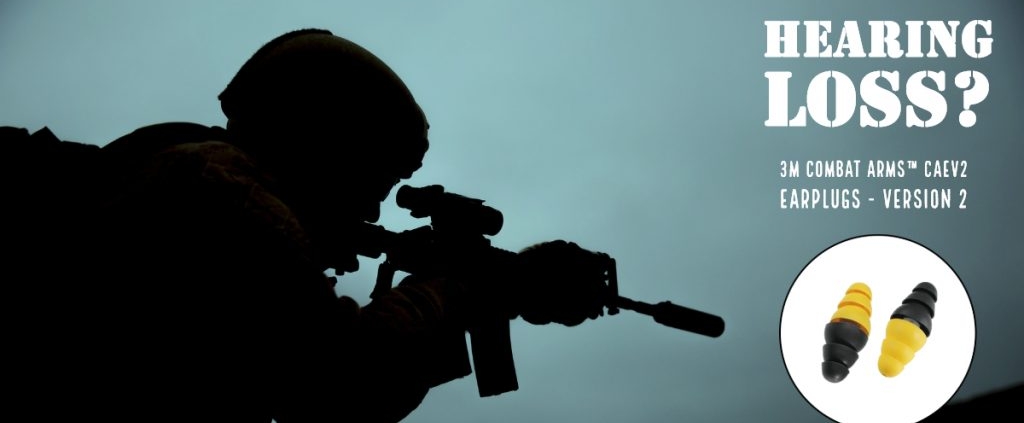 3M Combat Earplug Cases Considered for Consolidation – Hearing Set for March 28
March 8, 2019
By Rhine Law Firm, P.C.
The Judicial Panel on Multidistrict Litigation will hear arguments on March 28, 2019, in Washington, DC about whether to transfer the cases filed against 3M in various U.S. district courts to the District of Minnesota for pretrial proceedings. These lawsuits allege that 3M knowingly manufactured a defective earplug that led to hearing loss and tinnitus when not worn properly. The company is alleged to have known about the design defect and failed to provide adequate instructions to users on how to wear the product.
Such a move would consolidate potentially hundreds, if not thousands, of cases before a federal judge and magistrate for pretrial and discovery matters. Similar consolidated cases, known as MDLs which is short for Multi-District Litigation, usually combine common factual issues on liability while preserving the right for plaintiffs to eventually try a case before a jury in their home district.
MDLs are often seen as beneficial to the parties in product liability cases. Many times, plaintiffs will have the common issues they share. Getting in front of one judge, who has the time to become familiar with the issues and who can decide how best to prepare those cases as they precede for trial, is important. As a result, courts are more efficient in ruling on matters affecting all of the cases. An attorney can work together for the benefit of their clients and other plaintiffs, sharing resources. And, litigation and investigation costs are better managed across cases for the "common benefit" of all plaintiffs.
A decision on creating the MDL is expected shortly after that hearing.
We may also see attempts to consolidate the proceedings before various state courts where 3M and other defendants do business. Given the location of many military bases, it would not be surprising to see such consolidations in states with large bases as well as 3M plants, distribution facilities, and operations.
Here in North Carolina, we are home to several military installations where we believe the earplugs were distributed to servicemen and women. These bases include Fort Bragg in Fayetteville, NC; Camp Lejeune in Jacksonville, NC; and Seymour Johnson Air Force Base in Goldsboro, NC.
Given that many of the soldiers who used the earplugs between 2003 and 2015 may no longer be active, many may be currently undergoing treatment for hearing damage and tinnitus without being aware of the defective plugs. North Carolina is home to four Veterans Administration medical centers, including those in:
North Carolina based outpatient and community-based outpatient clinics can be found in Fayetteville, Greenville, Hickory, Raleigh, Charlotte, Durham, Elizabeth City, Franklin, Goldsboro, Hamlet, Jacksonville, Kernersville, Morehead City, Pembroke, Rutherfordton, Sanford, Supply, and here in Wilmington.
Categories
https://www.carolinaaccidentattorneys.com/wp-content/uploads/2021/12/3m-v3-1-1024x536-1.jpg
536
1024
Rhine Law Firm, P.C.
https://www.carolinaaccidentattorneys.com/wp-content/uploads/2021/12/Rhine-Law-Logo.png
Rhine Law Firm, P.C.
2019-03-08 21:49:00
2023-03-02 16:47:08
3M Combat Earplug Cases Considered for Consolidation – Hearing Set for March 28