Wilmington Recreational Vehicle Accident Lawyer
Legal Representation for Injuries From Recreational Vehicle Collisions
Recreational vehicles can be a great way to get out there to take in nature on your own, or a fun way to spend the day exploring with family. But these vehicles have a lot of horsepower under the hood and can weigh up to 800 pounds. Recreational vehicle accidents can result in serious injuries, leaving accident victims wondering if anyone is responsible for their damages.
Types of Recreational Vehicles
There are many types of recreational vehicles, including:
Watercraft, particularly jet skis
Golf carts
Dirt bikes
ATVs
Quads, larger ATVs equipped with four wheels
Of all recreational vehicles, ATVs and quads are the most likely to get into an accident. Their names are sometimes used interchangeably, although there is a slight difference based on the number of wheels the vehicle has.
Causes of ATV and Quad Accidents
ATVs are not legally allowed to be on the roads in North Carolina. But accidents can happen off-road as well.
The most common factors in ATV and quad accidents are:
Drivers under the age of 16
Driving under the influence of alcohol or drugs
Rollovers, in difficult terrain
Driving on roadways
Speeding
Failure to wear a helmet
Driving with a passenger when the vehicle is not equipped to do so
Negligence, such as horseplay or not paying attention while driving
Determining who is liable will be based largely on what caused the accident. Accident victims who did not in any way contribute to their injuries may be eligible for compensation.
Determining Fault in an ATV Accident
The driver of the ATV or quad at the time of the accident will be the first person considered potentially "at fault." If he was speeding, not paying attention, or driving under the influence of drugs or alcohol, he will likely be held liable for causing the accident. But before the ATV driver is required to pay anything, the victim will have to prove that he or she was not also partially at fault.
North Carolina is a contributory negligence state. Under this doctrine, if the victim of an accident is in any way responsible for the accident, he or she will not be eligible to receive compensation for damages. So if two people are out on their ATVs and they both contribute to a crash, neither will be able to claim compensation.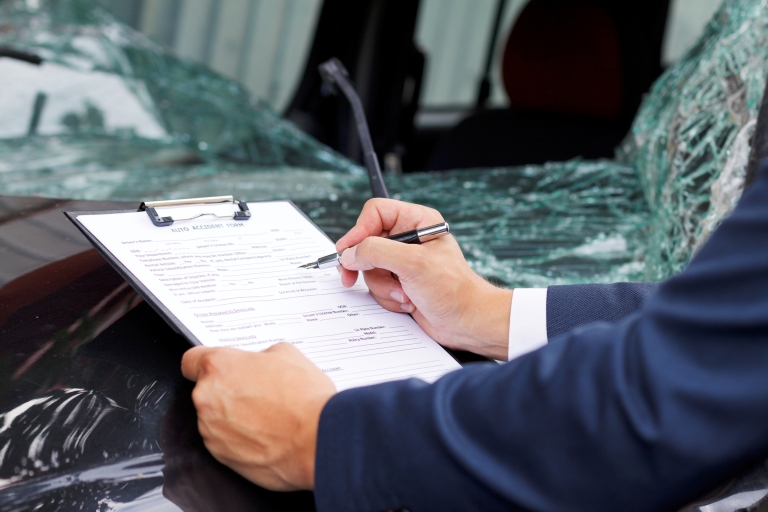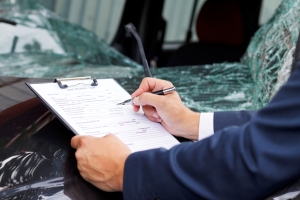 In some ATV accident cases, the property owner may be held responsible. For example, if there is a trail on the property known to be used by ATV riders, but that trail is not properly maintained by the owner, who leaves large tree trunks or other dangerous obstacles in the way of riders and they cause an accident, the property owner may be to blame.
An ATV owner does not have to be the one riding to be liable for an accident on his vehicle. Most often, the owner did not properly maintain the vehicle and that led to a mechanical failure that ultimately caused the rider's injuries.
Likewise, the manufacturer of the ATV may also be held responsible when the ATV was not properly designed or assembled. These claims fall under product liability law, but accident victims still need to show that they were driving the vehicle reasonably and safely.
Discuss Your Claim With Our ATV Accident Attorneys
Accidents involving ATVs and other recreational vehicles can become quite complicated. With the fact that these vehicles don't often carry insurance, and the number of possible parties that may be responsible, there is a lot to sort through.
Hire Us for Your Car Accident Claims
Any injury resulting from a car wreck is unexpected and inconvenient, to say the least. However, the lasting effects of a catastrophic injury or wrongful death require justice.
Our firm can help you hold negligent or careless drivers and their insurance companies financially responsible for your medical expenses, rehabilitative costs, income loss, home modifications (if necessary) and most importantly, the pain and suffering you have endured.
Additional Information
Contact our Firm
Schedule Your Free Initial Consultation
"*" indicates required fields