Wilmington Intersection Collision Attorneys
Legal Assistance for Those Injured in Wilmington, NC Intersection Accidents
Roughly 50% of all traffic accidents and 25% of all fatal traffic accidents in the United States occur at intersections, our car accident lawyers can attest to this. Those injured in intersection accidents include motor vehicle drivers and passengers, as well as pedestrians and bicyclists. Because of this, efforts to increase the safety of intersections are taking place at the local, state, and federal level.
North Carolina Programs to Prevent Traffic Deaths
In 2009, the North Carolina Department of Transportation implemented its "Complete Streets" program, which is largely focused on the safety of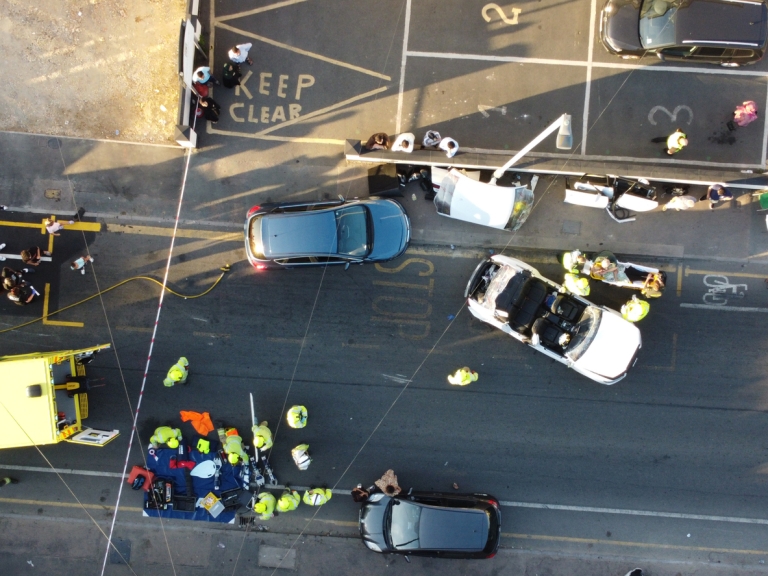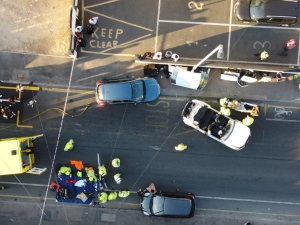 intersections. Other goals of the program include improving access, connectedness, and sustainability of streets and neighborhoods, while accommodating all the various modes of transportation. NCDOT is also very active in promoting public transportation.
Data from The Governors Highway Safety Association indicate that approximately 6,000 pedestrians are killed by motor vehicles every year in this country. North Carolina currently ranks seventh nationally in the number of such accidents. The state now has an educational program called "Watch for Me" intended to promote pedestrian safety in the community. Some of the recommended safety measures include improving crosswalk sight distance and visibility, as well as adding signs and traffic signals to enhance the safety of pedestrians and bicyclists
Intersection Danger Facts
When vehicle speed is reduced, motorists have more reaction time for avoiding accidents; these reductions also reduce the severity of collisions that occur.
The two age groups most likely to be involved in intersection fatalities are teens and those over 55 years old.
Drivers between the ages of 65 and 69 are roughly 2.2 times more likely to be involved in fatal intersection accidents than those in the 40-to-49 age group.
Other critical factors that adversely impact intersection safety include inclement weather and poor lighting. Some responsibility for intersection safety belongs to the motorists that traverse them. If a motorist is distracted or otherwise negligent and causes a crash, he or she would likely be liable for the victim's expenses.
But other dangerous intersection causes, such as foliage that may be blocking traffic signs and streets in disrepair, are the fault of the government entity charged with maintaining that intersection. When this the proximate cause of your accident, it may be that the city can be held liable for your injuries and other damages.
Wilmington Lawyers for Intersection Accident Injury Victims
To create truly safe intersections requires many things – for example, designs that facilitate safe and efficient movement of not only motor vehicles, but also the other users of the roadway. North Carolina, under the leadership of the state's transportation department, seems to be aggressively addressing these critical concerns.
Unfortunately, even the best-designed intersections can be the scene of tragic collisions when drivers act carelessly or recklessly. If you or a loved one has suffered significant harm in an intersection accident, contact the experienced Wilmington car accident lawyers at Rhine Law Firm, P.C., by calling (910) 772-9960 today. We will examine your case in a free initial consultation and see if you are eligible for compensation from the at-fault party.
Hire Us for Your Car Accident Claims
Any injury resulting from a car wreck is unexpected and inconvenient, to say the least. However, the lasting effects of a catastrophic injury or wrongful death require justice.
Our firm can help you hold negligent or careless drivers and their insurance companies financially responsible for your medical expenses, rehabilitative costs, income loss, home modifications (if necessary) and most importantly, the pain and suffering you have endured.
Additional Information
Contact our Firm
Schedule Your Free Initial Consultation
"*" indicates required fields