Wilmington Drunk Driving Accident Lawyer
DWI Accident Lawyers for Victims of Drunk Driving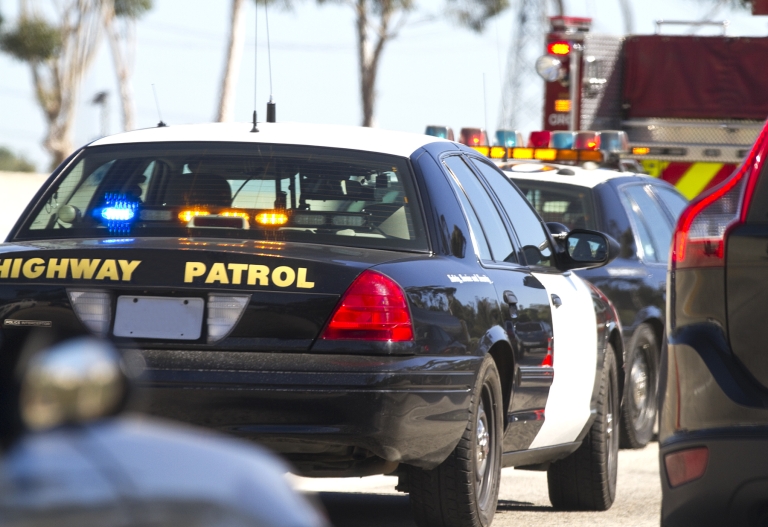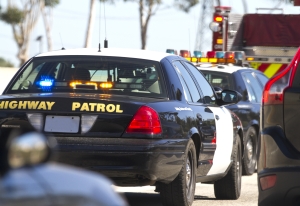 Under North Carolina law, people injured in motor vehicle accidents caused by drunk or drugged drivers have the right to sue for damages related to their medical bills, lost earnings, and more. In some cases, suing a drunk driver may be the only way to recover compensation for your vehicle repairs, medical bills, and the unjust pain you endured because of the accident.
If you were in an accident caused by someone else's consumption of drugs or alcohol, you deserve justice for the emotional and physical impact on your life. The car accident lawyers at Rhine Law Firm, P.C. believe victims are entitled to compensation and will work tirelessly toward that end. Let us work on the legal details while you focus on getting well and getting your life back in order.
I Was Hit By A Drunk Driver: Now What?
When you're hit by a drunk driver, there is no time to waste. You must:
Report the accident to law enforcement
Obtain information from the drunk driver
Take photos of the crash site, vehicle damage, and your visible injuries
Seek immediate medical care
Maintain records of injuries and medical treatment, as well as other expenses
If you are unable to take these steps due to your injuries, then you will gather the information as soon as you are able. There are many reasons to take swift action. Your immediate recall is better, access to witnesses is easier, and injuries are more visible. If the police don't arrive on the scene, it's important you call them while the other driver and any passengers are still on the scene. Even if you believe you have not been injured, you should still seek medical attention. With adrenaline flowing, it's entirely possible not to feel any pain after the collision. It is just as likely that your injuries won't appear until at least a day has passed. Check in with yourself in the aftermath of your accident, and if any new pain develops, make sure to see a doctor and document all medical attention received. Fairly to get documented care is one of the biggest obstacles to getting crash victims the compensation they deserve.
Finally, you should call an attorney as soon as possible. The stakes are high in cases where an intoxicated driver is the cause of an accident. It may be important to get an accident reconstructionist on the scene, for example. For those who live in or near New Hanover County, you are well-advised to contact an experienced car accident lawyer. When you need that advocate –– Rhine Law Firm, P.C. is there.
What If You Shared Some Blame for the Collision?
North Carolina's "contributory negligence" standard means that if the at-fault driver can prove you shared some of the blame for the accident, he or she may not have to pay for damages. However, several exceptions to this rule apply when the at-fault driver's conduct goes beyond ordinary negligence and instead is deemed "willful or wanton" negligence. An act is willful if the defendant intentionally fails to carry out some duty imposed by law or contract, which is necessary to protect the safety of the person or property to which it is owed. An act is wanton if the defendant acts in conscious and intentional disregard of and indifference to the rights and safety of others.
We adamantly argue in court that driving while drunk is a willful or wanton act! If the other driver was drunk or intoxicated, you should be able to avoid this antiquated defense and receive compensation, and possibly punitive damages. This is why we typically go ahead and sue drunk drivers.
What Constitutes "Drunk Driving" in North Carolina?
Drivers who have a blood-alcohol concentration of .08% or more are over the legal threshold for operating a motor vehicle. Over 30% of traffic fatalities in the U.S. are attributed to drivers under the influence. In North Carolina, there is only one charge for all drug and alcohol offenses: driving while intoxicated (DWI).
According to a survey by the Centers for Disease Control and Prevention (CDC), approximately 1.5% of North Carolina drivers admitted to driving after drinking too much within the prior 30-day period. A National Highway Traffic Safety Administration report from December 2016 showed that in the year prior there were 1,379 roadway fatalities in NC, of which 411 involved DWI drivers – 30% of the total. For the same period, there were 258 instances where the driver's BAC was .15% or over.
What Constitutes "Drugged Driving" in North Carolina?
Under North Carolina General Statute § 20-138.1, a person can be convicted of DWI if he or she operates a vehicle under the influence of an impairing substance. An impairing substance is defined as either alcohol or "…any drug or psychoanalytic substance capable of impairing a person's physical or mental faculties or any combination of these substances." This includes taking illegal drugs as well as medication that was legally prescribed by a medical professional, such as Valium or Ativan. In addition, over-the-counter medicine such as Nyquil and other cold remedies can impair a person's ability to operate a vehicle and could lead to a DWI charge.
At the scene of the collision, be sure to contact the police so they can examine the at-fault driver for any signs of impairing substances. This proof will help immensely when you later file a claim against that driver and insurance company.
What Kind of Compensation is Available in a DWI accident?
Damage awards vary depending on a number of factors including liability issues, the severity of the injuries sustained, medical bills, and lost wages – as well as the amount of insurance available in the case. Pre-suit settlement offers from the intoxicated driver's insurance company are often far less than the compensation you deserve. Having an attorney handle the negotiations almost always results a higher offer before having to file a lawsuit. Your attorney can also counsel you as to what a fair offer might look like in light of all the circumstances surrounding your case.
If negotiations fail and you file a lawsuit, the compensation you receive will be up to the jury, subject to the insured's policy limits. Damage awards include the cost of past and future medical treatment, lost income and earning capacity, damage to your vehicle, and the more subjective value of "pain and suffering." When the other driver is impaired, punitive damages may also be in play.

North Carolina's Leading Drunk Driving Accident Lawyers
Rhine Law Firm, P.C. is proud of our long history serving Wilmington and surrounding areas. Led by Joel Rhine, we've built our reputation on not only our successful results, but on the professionalism, dedication, and honesty that we display.
If you were injured in a car accident caused by an individual driving under the influence, we want to do everything we can to win justice on your behalf. Along with our network of investigators and experts, we will thoroughly investigate the DWI accident and begin collecting evidence, including:
Crash report
Copies of your medical records
Video surveillance of the accident
Statements from eyewitnesses
At-fault driver's alcohol test results
Documents from another DWI criminal case against the other driver
Pictures of the accident scene
Receipts proving the driver consumed alcohol before the crash
Drunk drivers take negligence on the road to another level, and we believe those drivers should pay for their actions. Schedule a free consultation today.
What Is It Like to Work With Us?
Working with our firm means your needs will be met and your questions answered by someone who knows your name and the details of your case – every time you call. Contact Rhine Law Firm, P.C., at (910) 772-9960 for a free initial consultation. Evening and weekend appointments upon request. Office hours 8:30 a.m. to 5 p.m. Evening and weekend appointments also available. We also offer Spanish interpretation and translation services.
During a free consultation, we will look at the important aspects of your case, answer your questions, and explain your legal rights and options clearly. Our attorneys also remain available to our clients via phone, email and other means, ultimately focused on doing what is truly in their best interests.
Contact our Firm
We're Here for You When It Really Matters
"*" indicates required fields