Wilmington Hit And Run Accident Lawyer
We Represent Victims of Crashes Throughout North Carolina
North Carolina law requires any driver in an accident to stop and provide assistance and exchange information with the other driver, motorcyclist, bicyclist, or pedestrian involved. However, some drivers choose to flee the scene. While a hit-and-run driver may face criminal charges if he's caught, those penalties do little to compensate you for the injuries you suffered.
How to seek compensation after a hit-and-run accident
While dealing with any personal injury case can be complex, the additional challenges of a hit-and-run collision can be overwhelming. The potential of never learning who was at fault for your accident only complicates things further. However, there are ways for you to seek compensation, even if the liable party cannot be found, including the following:
File a personal injury lawsuit
When another driver's negligence results in an accident, you can seek compensation through a personal injury lawsuit. However, you need to know their identity to hold the other driver accountable.
While there is an assumption that hit-and-run drivers are never found, the reality is that it is not uncommon for these motorists to be held accountable eventually. A civil lawsuit is not an option in every case, but there are times when an attorney can pursue legal action against them.
Uninsured Motorist Claims
Another option is a claim on your own uninsured motorist (UIM) policy. If you cannot pursue a civil lawsuit against the other driver, this may be your best path. However, the drawback to this option is that many people carry only the minimum UIM coverage required under North Carolina law.
UIM coverage is designed to protect drivers when they are injured by motorists without insurance or if the policy is insufficient to pay for your damages. Since you cannot pursue an insurance claim against an unidentified driver, UIM coverage is available following hit-and-run accidents.
Medical payments coverage
If you don't have UIM coverage, other aspects of your insurance policy might pay for at least some of your damages. For example, full coverage insurance typically includes medical payments. Also known as MedPay, this type of coverage pays for the cost of your medical care following an accident when other policies will not. It is especially helpful after an accident with a hit-and-run driver. However, it only covers the cost of your medical care. Other types of damages do not qualify.
Why do people flee the scene of an accident?
There are many reasons why a driver might leave the scene of an accident instead of waiting for the police, and they include the following:
No insurance
The lack of liability insurance is one of the most common reasons for leaving the scene of a crash. Drivers without coverage may flee due to fear of crippling debt from the collision.
Undocumented immigrant
Immigration issues can also lead a motorist to leave the scene of an accident. A person without legal status could face deportation following an accident, which could be enough to push them to run.
Fear of criminal charges
Depending on the circumstances of the accident, a person might leave the scene if they are afraid of being arrested for a crime. The most common example of this is when drivers leave the scene of a crash because they are impaired by drugs or alcohol.
Panic
Sometimes, there is no clear explanation for why someone leaves the scene of a crash. For some, the panic of being in an accident is enough to trigger their "fight or flight" instinct. This can happen to anyone but is especially common among younger drivers.
Outstanding arrest warrant
Some drivers will leave the scene even if they are not at risk of being arrested for a crime like impaired driving. They may have an outstanding arrest warrant for an unrelated charge.
Driving without a license
There are steep consequences that come with driving without a license. This is especially true for someone previously convicted of this offense. Multiple offenses can result in steep fines and even the risk of incarceration. Therefore, some unlicensed motorists risk fleeing the scene instead of facing a potential arrest.
How to find a hit-and-run driver
It's best not to try to track down the driver responsible for your hit-and-run accident yourself. This is especially true in the immediate aftermath of the accident, as leaving the scene to chase another motorist is risky.
The primary way to track down a hit-and-run driver is with the help of the police. By immediately notifying them of the accident and providing them with as much information as possible, law enforcement can frequently find them.
Suppose the police cannot find the other driver. In that case, they can often identify them if you provide a license plate number. Without this information, it becomes more challenging.
In addition, when you hire an attorney to help you seek justice, they could also help find the other driver's identity. They can speak to witnesses and review CCTV or additional footage to track down the vehicle's license plate.
Lawyers on Your Side Following a Hit-And-Run
Victims of hit-and-run accidents must take certain steps, depending on the extent of their injuries. Those include: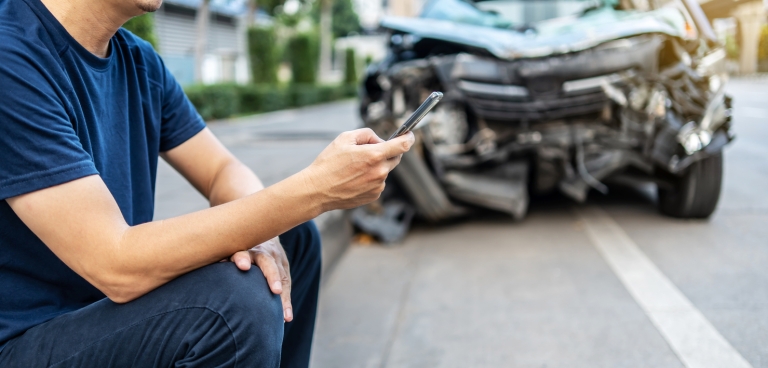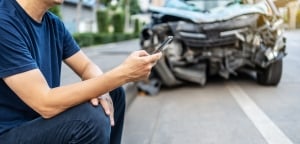 Write down any information about the at-fault vehicle, specifically the make, model, and license plate.
Call law enforcement to report the crash and the fact that the driver fled.
Identify any witnesses and get contact information from them.
Document the accident site through photographs.
Your options for damages are not limited following a hit-and-run. In North Carolina, auto insurance policies are required to provide uninsured motorist coverage (UM), allowing us to pursue compensation from your own insurance company. Quite often, people are reluctant to file a claim with their own insurance company, but a hit-and-run is an example of why it is crucial to have UM coverage. Some drivers also carry "med pay" coverage, through which their insurance companies will pay their medical expenses. This coverage is inexpensive and is a good benefit to have.
Our job is to investigate all possible sources of coverage available, not just those of the person causing the collision. The car accident lawyers at Rhine Law Firm, P.C., have substantial experience in maximizing recovery for your injuries.
It is not uncommon for pedestrians and bicyclists to struck by negligent drivers, and for those drivers to flee the scene. They may have been breaking the law, been impaired and didn't want to get caught, or may have left simply because they did not want to take responsibility for causing harm to another person.
When a Pedestrian or Cyclist Is Hit
When a pedestrian or bike rider is hit by a car, they must endure two impacts that can cause serious bodily damage. First, the impact of being hit by a car; second, the impact of hitting the ground. Typically, after these collisions, an injured person requires medical attention immediately. Spinal cord injuries, broken bones, and traumatic brain injuries are just some of the common wounds hit-and-run victims must deal with if they survive the accident.
Here at the Rhine Law Firm, P.C., we are tired of hit-and-run drivers hurting innocent pedestrians and cyclists and getting away with it. We will do everything in our power to get our clients the justice they deserve.
The family of a victim killed in a hit-and-run should contact an experienced NC car accident attorney as soon as possible. To be kept in the loop of developments within the investigation, you will need someone familiar with the legal system and local law enforcement.
Here at Rhine Law Firm, P.C., we will protect your family's best interests. Fatal hit-and-run cases require exhaustive investigations and can be prolonged affairs. You need a veteran attorney to help your family though these difficult times. We will keep insurance companies and law enforcement honest and get you the justice you are entitled to.
"Joel Rhine and his staff did everything possible to help us in a very dark period of our lives."
"I couldn't have asked for a better firm to handle my injury claim. If you do not have confidence with your attorney, you need to contact Rhine Law Firm immediately."
"Rhine Law Firm went out of their way to make sure that my mother-in-law obtains everything she is entitled to in an injury case."
"It was a long, arduous process and we cannot thank Joel and the rest of the team at Rhine Law Firm enough."
"Joel will make sure you are well taken care of. He will fight for you and what you deserve and go to all measures to make sure you get it."
Hire Us for Your Car Accident Claims
Any injury resulting from a car wreck is unexpected and inconvenient, to say the least. However, the lasting effects of a catastrophic injury or wrongful death require justice.
Our firm can help you hold negligent or careless drivers and their insurance companies financially responsible for your medical expenses, rehabilitative costs, income loss, home modifications (if necessary) and most importantly, the pain and suffering you have endured.
Additional Information
Contact our Firm
Schedule Your Free Initial Consultation
"*" indicates required fields